AggFlow is easy enough to use that most beginners are able to begin modeling aggregate plants almost immediately. The AggFlow HELP system provides a simple and excellent overview for new users. HELP is embedded in the program, and is always available for reference. Or you can click here. To reach our support staff, please contact us.
Group training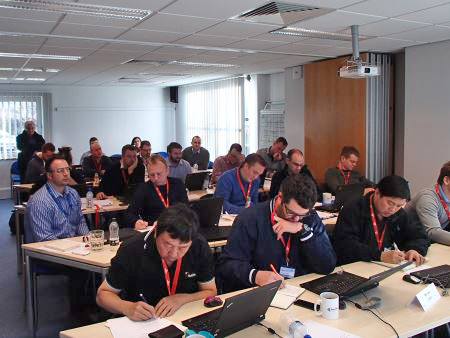 BedRock Software provides AggFlow training for groups several times a year, based on regional demand and in conjunction with major industry events. Group training sessions typically cover one to two full days. The courses, which are taught by our AggFlow staff trainers, are held in specialized software training centers and include a computer with the latest AggFlow DM program installed for each participant to use, catered lunches, morning and afternoon refreshment breaks and free parking.
AggFlow training qualifies as Continuing Education Units (CEUs) for Professional Engineers. BedRock Software will credit 50% of the training fee toward a long-term Design License purchased 30 days before or after attending the training session.
---
Standard group training cost is $1,195 USD per person
---
Corporate Training
BedRock Software also provides AggFlow training for corporations that have multiple AggFlow licenses and want to provide comprehensive training for the AggFlow users in their organizations. AggFlow training by our staff trainers may take place at corporate offices or at annual meetings and other off-site events. Training may vary from a simple introductory session to full-day, multi-level training sessions. Corporate training prices are arranged individually per session.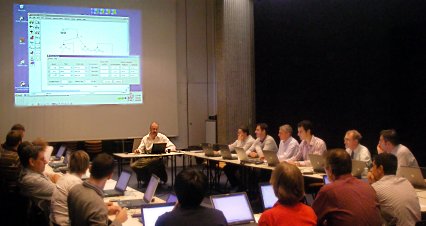 ---
Standard corporate training cost begins at $9,000 USD

(plus accommodations and travel for trainers)
---
Individual Training
Individual AggFlow training may be arranged via on-demand online sessions with our staff trainers or a Certified AggFlow Consultant. Training is available at $150 per hour.
If you are interested in AggFlow support or training, please Contact us
Need additional support? Contact us
---