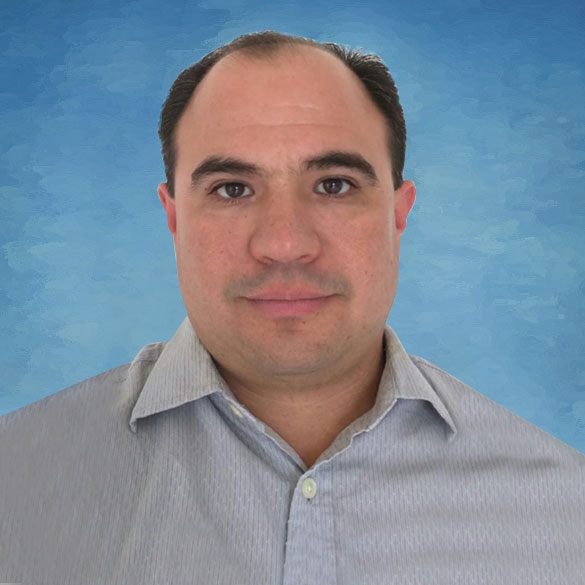 Rolando Garcia, MSCE, BSCE
AggFlow Consultant
---
AggFlow Experience
AggFlow user since 2008. AggFlow sales representative since 2009 for Latin America. AggFlow trainer since 2010 in Spanish and English for public and private training classes in the USA, Mexico, Chile, Guatemala and Peru.
Location
Background
Rolando has a B.S. in Civil Engineering from FIC UANL (Facultad de Ingeniería Civil, Universidad Autonoma de Nuevo León) in Mexico and an M.S. in Civil Engineering from Purdue University, with major coursework on concrete and aggregates. He is fluent in English and Spanish. 
As COO for Triturados el Roble (www.triturados.com), running a 3,000,000 metric-ton-per-year plant since 2006, Rolando is in charge of daily operations, quality control, cost reductions, equipment purchasing and plant improvements. He has planned, designed, engineered and built more than US $10 million in improvements and enhancements to the plant, including 1.2-mile, 48-in conveyor belt, 600 hp secondary impact crusher, 600 hp VSI and two 8-ft X 24-ft screens. Rolando has designed and performed structural analysis on more than 60 conveyor belts ranging up to 1.2 miles in length and 50 ft of elevation. He has designed and built reclamation tunnels for up to 50,000 tons. He also has designed and implemented an automation program controlled by a PLC with touch screen interface to run more than 30 different pieces of equipment.
Rolando is CTO and co-owner of Trituración y Equipo de Agregados (www.trituracionyequipo.com), a company he started to sell and rent crushing and screening equipment in the northern part of Mexico, as well as provide engineering consulting services for aggregate production plants. The company is a based in Monterrey, Nuevo León, Mexico.
Back To Consultants